daclglyn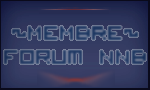 Hors ligne



Inscrit le: 05 Mai 2016
Messages: 97


Localisation: Lyon

Point(s): 0
Posté le: Lun 26 Juin - 18:13 (2017)

 

   Sujet du message: ONLINE BOOK The Lost Maidens Of The Okefenokee: And Other E

---

The Lost Maidens of the Okefenokee: and Other Enduring Legends of the Old South

by

E. Randall Floyd

->>->>->>

DOWNLOAD BOOK

The Lost Maidens of the Okefenokee: and Other Enduring Legends of the Old South

READ BOOK

The Lost Maidens of the Okefenokee: and Other Enduring Legends of the Old South



The South I know and love is one of the most legend-haunted regions on earth. That's why I choose to live here. As a writer who has traveled the planet widely in search of strange places and unusual phenomena, I have found the land of my birth to be home to far more mysterious happenings and unexplained stories than anywhere else I've roamed.
Sure, New England has its witches, and the Pacific Northwest has bragging rights to Sasquatch. But the South boasts a unique mix of mythologies and legends unlike any other realm on the planet. Where else can you go to find critters like the Wampus Cat, Lizard Man, Little People, voodoo queens, Skunk Ape, Bell Witch, Altamaha-Ha or the Plat Eye?
The spooks down here are real. Every house, from the grandest wide-columned plantation to the most beat-down country shanty, has at least one favorite old phantom hanging around dragging chains and causing havoc. Don't even think about messing around a southern graveyard on full moon nights when the wind is blowing right. And it's best to stay out of the woods after dark. There are things out there you don't even want to know about.
What makes the South such a haunted, legend-riddled region? Part of it has to do with geography; another factor is history. Isolated and remote, the hearty folk who settled the Southern Appalachian Mountains a couple of centuries ago were able to keep their old myths alive a lot longer than people in most other places. Over time, the old stories they brought over with them from Ireland and Scotland about Little People and fairies and hobgoblins mixed and mingled with various Indian versions. The result was a unique regional mythology of hairy monsters, red-eyed apparitions and man-hating Little People.
History also played a big part in shaping the South's claim to fame as a land clouded with mystery and hidden secrets. Because of the Civil War and painful Reconstruction era that followed, rapid industrialization and manufacturing economies that flourished in the North were slow to arrive in the southern states. Even while railroads and wagon loads of pioneers shuttled West across the Plains, the South lagged behind in development, shutting out change while hanging on to old traditions and myths
.
But the South is more than eerie swamps and mist-shrouded mountain ranges. Down in the Low Country, where the past refuses to give way to the present, there are dark, uninviting places among the pine forests and hidden glades where locals choose not to linger. Ghosts and their shape-shifting kin dwell here among the living, spectral remnants of nameless battles, feuds, lynchings and murderous intrigue.

Sitting on the veranda late at night sniffing magnolia blossoms and listening to hoot owls and crickets is a time-honored tradition in the South. Listen closely, and you might hear other things out there in the dark--like the lonely wailings of "Plat-Eyes" sifting through the bogs calling out to lost lovers, or deep-throated snorting and pawing noises made by "Skunk Apes" rummaging among palmetto thickets. Fairies, pixies, Brownies and hobgoblins are never far away, prancing and frolicking in the deep midnight woods, slanted red eyes and glistening fangs hidden among the willows and moss-draped oaks.

In these 300-or-so pages you'll come face to face with creatures and fabled endings too grisly to contemplate, rascals and rogues unknown to most history books.

It's time now to throw on another log, bring in the cat, pop open your favorite beverage, turn the light down low and settle back for a thrilling, hair-raising journey to a time and place far away but not forgotten.